UN PÂTÉ EXTRAORDINAIRE GARNI DE
SUCCULENTS
MORCEAUX DÉCHIQUETÉS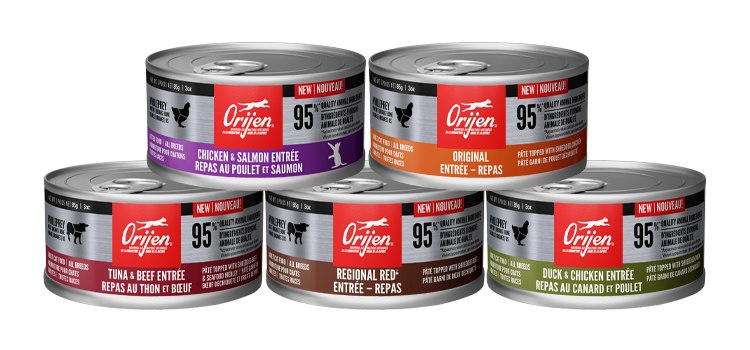 D'INGRÉDIENTS
D'ORIGINE ANIMALE
DE QUALITÉ1
WHOLEPREY
VOLAILLE, VIANDE OR FISH | ORGANES | OS
SANS INGRÉDIENTS
DE GRAINS2
FOLLOW THE
ORIJEN PRIDE
Follow us on Instagram @orijenpetfood and share photos of your cat with us using#ORIJENCat — we can't wait to meet them!
Thank you!
You have been successfully subscribed to our newsletter.
Get the Latest News & Promotions
Sign up for our monthly newsletter to get the latest ORIJEN® promotions, product launches & more.
There has been an error. Please try again later.